A literacy incubator in the form of a farm...
Loading…
About Us
The Academy of the Impossible is a peer to peer lifelong learning facility, founded in 2011 by Jesse Hirsh and Emily Pohl-Weary. The Academy is currently based in the Ottawa Valley, Ontario, Canada, and is led by Dr. Jeanette Herrle, a free-range intellectual and nomadic teacher, currently focused on agro-ecology, public health, community building, and the cross-pollination of ideas.
At its core, the Academy of the Impossible is an incubator for literacy. Technological literacy. Media literacy. Agricultural literacy. Environmental literacy. Physical literacy. Critical literacy. Structural literacy. Political economic literacy. We create programs, projects, media, events, and opportunities for learning.
Learning
Expand your knowledge of agriculture while examining the fundamentals of media production, or hacking. Learn something new while teaching peers about your skills and interests.
Thinking
Open your mind to the impossible, and let your inspiration flow. Critical thinking and collaborative cognition are essential.
Streaming
Knowledge increases in value the more it is shared. Explore the power of shared human creativity.
---
Current Programs
Our programs focus on cultivating emerging literacies from diverse sources. If all the world's knowledge is merely a "click away" what should we do with it? We want to model and explore the future of education as each one teach one. A peer to peer process of creating and mobilizing knowledge.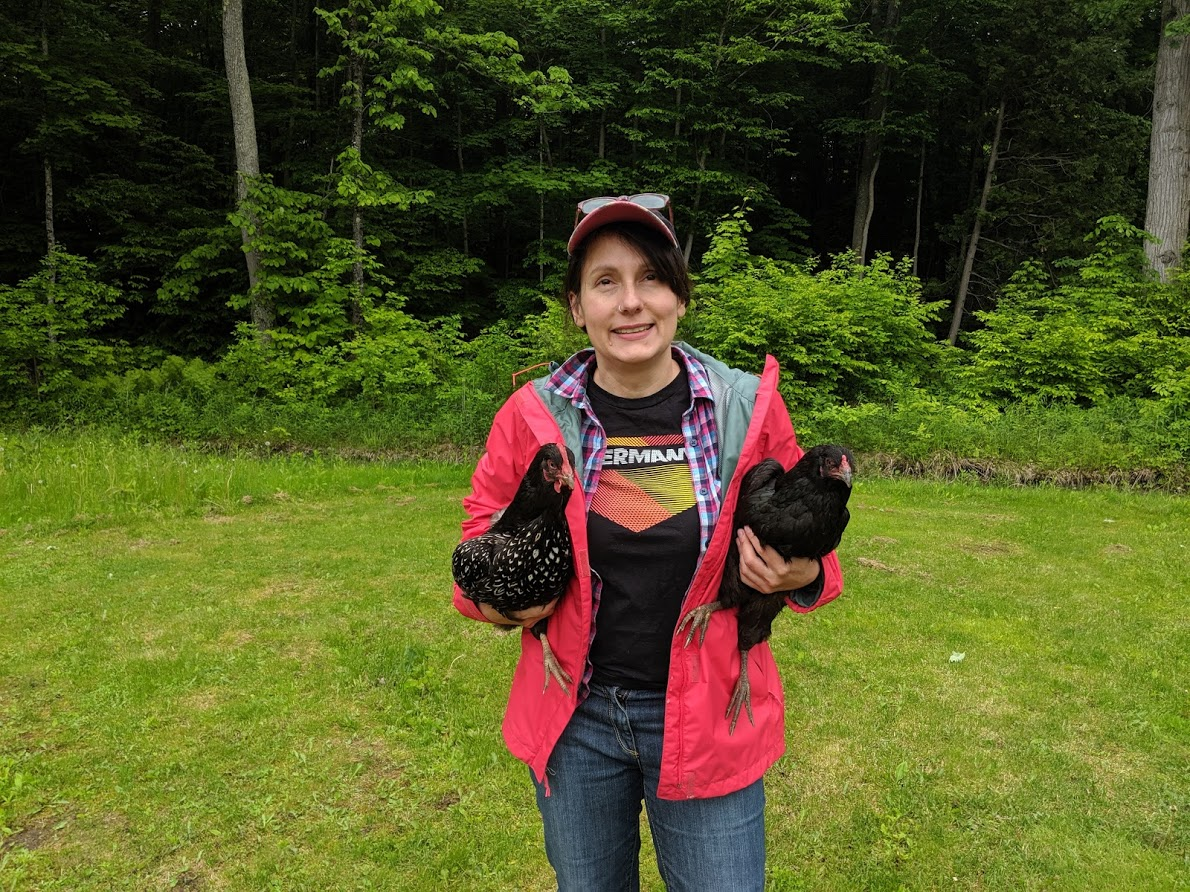 Open Source Agriculture
Our current primary program and focus is on open source agriculture. This combines an agro-ecological approaches with open source technology and robotics.
We recognize that the combination of technology and a focus on agro-ecosystems offers the potential to both address major faults in our current food system and make agriculture more accessible and successful.
The Academy of the Impossible moved from Toronto to the rural Ottawa Valley in order to make this program possible. We're still in the early stages, but are currently sharing some of our results via live streams, and plan to offer pandemic appropriate events and programs in 2021.
Please also explore our partner, Ottawa Valley Smart Farms, that provides agricultural technology, services, and consulting to farmers and rural properties.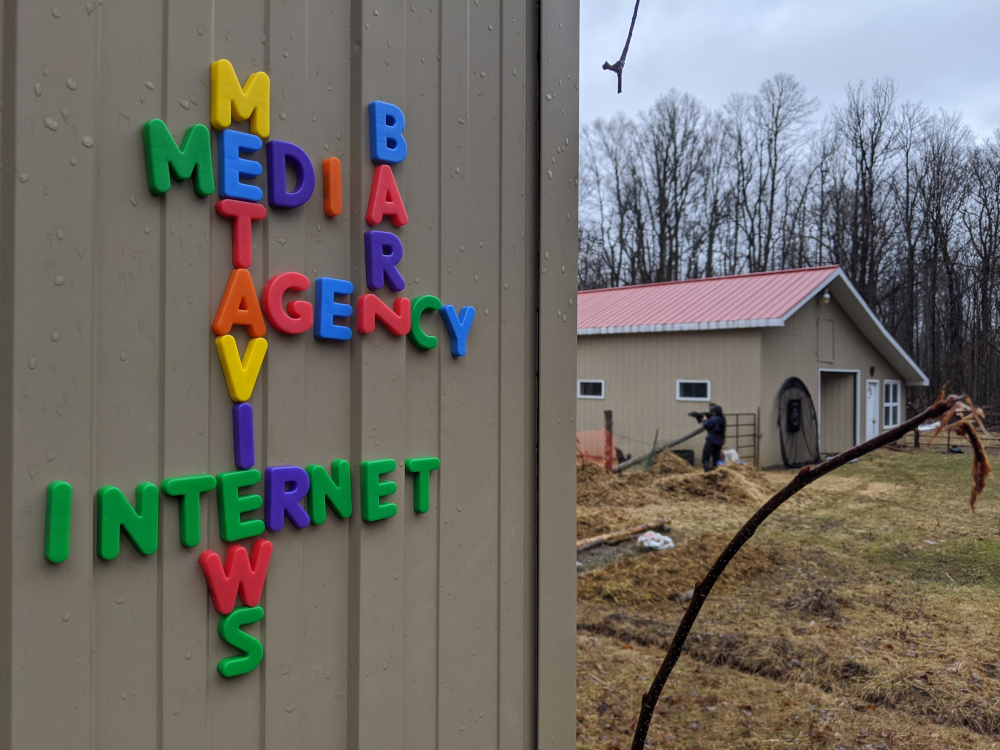 Participatory Media and Edutainment
We believe that the future of education is interactive and part of a "flipped classroom" in which learning happens on demand and driven by the needs and interests of the student.
As part of this vision, we produce participatory media and edutainment that seeks to share and mobilize the knowledge that we think is valuable and important.
Meet the Animal Faculty
In its new rural (and virtual) campus, the Academy has expanded its focus on networks and community to include human-animal-plant relations. Interspecies peer to peer learning courtesy of an animal associate faculty means that we can approach topics like health or agro-ecology from a broader perspective.
Live from the Academy of the Impossible
You can get to know the faculty and observe that learning process live on Twitch. The Academy of the Impossible channel features a continuous feed of the inside of the barn and pastures. Evening chores are regularly broadcast at 7:30pm: Tuesdays on the Herrleklären channel it's The whys and hows. On Thursdays, the action happens on the Murlatron channel. Friday and Saturday nights it's The Academy of the Impossible Show on the Metaviews channel.
Faculty chats
Our animal faculty are always observable on the Academy's Twitch channel, but they are keen to mentor directly too! Each of them (individually or in small groupings) is available to appear in your online meeting or event, alongside a human colleague. Ask them anything! For further details and pricing, contact us.
Impossible Salons and Workshops
Currently on hold due to the pandemic with outdoor events planned for 2021. Join us for an afternoon or evening to enjoy thought provoking discussion and refreshments. Every salon produces an intriguing and curious conversation that builds collective knowledge, curiousity, and friendship. Previous discussion topics have included micro-farms, social media, artificial intelligence, robots, public policy innovation, and government automation.
---
Past Programs
See some of the events we've hosted in the past to get a sense of our unique learning experiences that push the boundaries of education.
Hacking Reality: Tactical Technology and Social Media
www.metaviews.ca
Coordinated by Jesse Hirsh
Tactical technology, social media, and entrepreneurialism programs will be offered in conjunction with the ongoing efforts of the Metaviews think tank. Associates and experts will join the group to lead workshops on specialized topics, including YouTube Engagement, Role Playing Games, Investigative Journalism, Improvisational Theatre, and Multimedia Production.
Toronto Street Writers: A Free Writing Group
www.torontostreetwriters.ca
Coordinated by Emily Pohl-Weary
Founded in 2008, the program caters to a diverse group of 16-to-29-year-old poets, musicians, novelists, filmmakers, artists, and playwrights who work with established writers from the community to learn about writing, generate careers in the arts, and use writing as therapy to overcome complex life challenges.
Participants learn self-expression, literacy skills, and develop strategies for their careers. Perhaps most importantly, they become part of a community that will help them overcome their personal challenges and a space that they can consider safe no matter who they are.
Sound Poets' Circle
www.impossiblearts.ca/spc
Facilitated by Rosina Kazi and Nic Murr, Mindbender Supreme and The Grimace
Sound Poets' Circle is a free hip-hop and spoken word workshop series for youth ages 16-29 on Monday evenings. This workshop focuses on creating and recording sound and music, writing hip hop lyrics and spoken-word poetry.
It's a "use what you got to get what you want" program to inspire group participation, creativity and resistance through art. Participants work with established and emerging facilitators and artists. Space is limited. To join, must register: soundpoetscircle@impossiblearts.ca
Impossible Hockey
An intergenerational family friendly hockey experience to help foster skills, camaraderie, and fitness. Open to aspiring hockey players of all ages, skill, and fitness levels. Our sessions generally involve warm-ups, scrimmages, skill contests, and friendly exercises to help improve one's ability to play hockey.
We're currently meeting semi-regularly throughout the year, renting ice time, and slowly but steadily building our hockey program in the spirit of our peer to peer lifelong learning network.
What's the word?
Hear what people have to say about our work:
A new academy where young people can learn from and network with professionals from a variety of fields.
- Lily Ames, CBC Radio segment
It's radical, in the sense of transformative, yet conservative, in the sense of preservative. And it worked.
- Rick Salutin, Toronto Star
Part community centre, part alternative school, the Academy of the Impossible offers its students a DIY education.
- Stephen Spencer Davis, The Grid
Learning in this school is just like on the internet, where bits of data are exchanged peer-to-peer.
- Joshua Errett, Now Magazine
The impossible dream - like that recurring one where you're a skilled hacker who not only knows how to kick some serious butt, but can also throw down some killer beats - isn't all that far from reality when you're a student at Parkdale's Academy of the Impossible.
- Brianne Hogan, Post City
The plan is to create a permanent space for the Street Writers, but also something much broader. Pohl-Weary and the rest of her faculty want to build a transparent, inviting environment, run by a community where people can learn whatever perks their interest and in the process, teach valuable lessons in activism, community leadership, and self confidence.
- Luke Champion, Blog T.O.
Pohl-Weary describes the model for the school as collaborative: 'The people who use it will be creators and shapers. It's more like a conversation, or a learning network, than a lecture.'
- Edward Keenan, Yonge Street Media
Pohl-Weary likens the Academy, with its open-source approach, to a real-life internet-one where people from different backgrounds and interests can share knowledge, connect, and get out of their respective bubbles.
- Bronwyn Kienapple, Torontoist
It's a place where you get a lot, but you also give back and you're learning just as much when you give back," said Pohl-Weary. The academy is an extension of sorts of the Toronto Street Writers, which Parkdale-native Pohl-Weary helped create. The author wanted a place for its writers to become leaders in their own right. It's a place that's been referred to as an 'open source' community space.
- Lisa Rainford, Inside Toronto